Archive for reso
Blog
Submitted: 17-Nov-2015
One thing that recruiters are continually asked is, what makes a good candidate. The answer to this would seem simple, one that has good experience, good qualifications and presents well. Whilst this is all true, there is also some other influencing factors that a candidate might not think about. It's that time between having a phone interview and attending the interview that people sometimes forget about.
...
read more
Submitted: 3-Nov-2015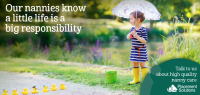 With spring upon us and the sun shining there is no better time to get the kids outside and play in the sunshine. Of course it is important to remember to Slip on a shirt, Slop on the 30+ sunscreen, Slap on a hat, but once that is done get outside and enjoy playing with the kids.
Whether you are a mum, dad, nana, grandpa or the nanny, children love to play outdoors with you and other children, however coming up with new games to play each time can be difficult. We've listed 10 of our favourite games to play that will be fun for the big and little kids!
...
read more
Submitted: 3-Nov-2015
Love your job and the fun that goes together with it when playing with the children, see them develop and grow?
Do they have a favourite toy? A favourite book? Naturally it is great to utilise the material provided by the parents. On the other hand bringing your own material is a great opportunity to introduce the children to something outside the box.
...
read more
Submitted: 1-Nov-2015
So you have decided to start applying for jobs after being out of the market for some time, maybe you had children and stopped working, maybe you have been working with the same company for years and have decided you need a change. Whatever the reason you need to write a resume and you just don't know where to start.

One thing that people start doing is talking to their friends about what to do and suddenly they get all these "great tips". Unfortunately their tips might not be based on professional knowledge but personal experience. Therefore, we have put together some common mistakes that should be avoided.


...
read more
Submitted: 1-Nov-2015
With stress management, awareness and mindfulness classes being introduced in many work places we thought it is time to share our passion for a well-balanced mind with you. Moving in a fast paced world can be challenging enough for grownups but just imagine how much more information children have to work through seeing and experiencing so many situations for the first time.
While of course it is necessary for every employee including every Nanny and indeed every person to find a way to deal with stress and increasing pressure for themselves it can also be fun to explore those strategies together with children and for them it is a good skill to learn early on.
But is it really necessary for children to learn tactics to deal with stress?
...
read more
Submitted: 29-Oct-2015
Are you applying at the moment and faced with your first interview or do you remember your last interview? How did you feel about it? If you are like many of us the interview might have caused you a fair amount of excitement and nervousness, maybe even anxiety. Do you think it influenced your performance? Did you fail to get a good night's sleep beforehand as you were thinking too much about the upcoming interview? Did your voice crack? Did you come up with your best answers after you left the room? If so, be reassured, you are not alone. But just because you are not alone doesn't mean you have to be this way. Follow our tips and tricks and ensure you are at your best for your next interview.
...
read more
Submitted: 29-Oct-2015
When applying for jobs it's more than likely that you will be contact via phone prior to attending a face to face interview. Phone interviews are critical to recruiters as they assist them in short listing applicants and ensuring that the applicant meets the selection criteria.
Phone interviews can make you a little nervous and because you don't always know when you will receive the call, you may feel a little unprepared. If you follow our top tips they will assist you in being prepared and will increase your chances of getting a face to face interview.
...
read more
Submitted: 29-Oct-2015
Of course, all of us understand that looking after children is so important that face-to-face interviews are a necessity for all nannies before they can start a job. These interviews don't need to be with the family directly, agencies have the qualification and staff to thoroughly identify whether the position offered is suitable for you.
Unlike often perceived interviews are not only for the employer. After all it comes from the French s'entrevoir which means to see each other. While the employer will of course see you, you will also see the employer which gives you the chance to get more information on the position and whether you can imagine committing to the job and enjoying your work. In the long run having realistic expectations at the interview and knowing what you want from a job can lead to a more fulfilling work life.
...
read more
Submitted: 29-Oct-2015
With the Nanny pilot scheme on the horizon and nannies receiving new attention we thought it is a good time to bring back to mind a fundamental truth in the in-home childcare sector. You are a professional, be treated as one. This means you should be legally employed.
...
read more
Submitted: 11-Sep-2015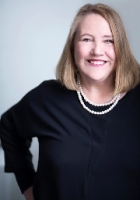 It was such a pleasure to welcome lactation consultant and author Pinky McKay to our professional development day last month. We had a fantastic attendance on the day and the enthusiasm was running very high as Pinky shared her wisdom with us.
...
read more