Archive for reso
Blog
Submitted: 24-Aug-2014
An Australian perspective following on from the conference of the International Nanny Association in Las Vegas.
Following on from Louise's article last month focusing on legallynanny.com and 4nannytaxes.com, both of which we met at the INA conference, I thought this month I would talk a little bit about what I learnt about the Nanny industry in the USA as a whole during my time in Las Vegas. As Louise mentioned, the industry in America is enormous. There are thousands and thousands of Nannies working in a whole range of situations.
...
read more
Submitted: 24-Aug-2014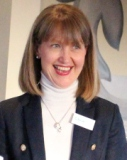 Clare Carlisle Stranger and the INA Conference
The International Nanny Association (INA) conference in the United States is over for another year. The conference was enormously successful again, not least for Placement Solutions as we introduced Clare Carlisle Stranger, our inaugural Nanny of the Year and our first nomination for the association's international Nanny of the Year award.
...
read more
Submitted: 22-Jul-2014
Recommendations in today's draft Productivity Commission Report that money be allocated towards expanding childcare options for working parents is the "voice of sense" according to one of Melbourne's leading in-home childcare/nanny agencies.
...
read more
Submitted: 11-Jul-2014
Here are our views.
http://www.thebabyproject.com.au/2014/05/bringing-up-baby-your-childcare-options-explained/
...
read more
Submitted: 8-Jul-2014
We are proudly owned and operated by the original operator, Louise Dunham.The company is now in its 26 th year and going strongly with the help of the 9 office staff and our new General Manager, Andrew McLorinan.
...
read more
Submitted: 3-Jul-2014
This is an exclusive invitation for Placement Solutions carers to attend our upcoming Professional Development training day.
Saturday August 9th -9.15am-1.00pm
...
read more
Submitted: 2-Jul-2014
School holidays often provide an excellent opportunity for parents to spend quality time with their children… nevertheless everyone can also go a little stir-crazy!
With their years of experience in entertaining children all day, the nannies (in-home childcarers) at Government-approved agency Placement Solutions have put together their top twelve tips to make the most of school holidays in Melbourne, without going broke.
...
read more
Submitted: 30-Jun-2014
Placement Solutions supported the Victorian Association of Maternal and Child Health Nurses (VAMCHN) bi annual conference in Bendigo on the 27th of June 2014.
...
read more
Submitted: 30-Jun-2014
Placement Solutions was proud to sponsor the Women in Medicine event from the AMA.
...
read more
Submitted: 6-Jun-2014
One of the things I often hear people say about hiring a Nanny is that it is "only for the rich". While it is obviously true that using in-home childcare will be more expensive than using a childcare centre, the benefits of a Nanny can be made more accessible when a Nanny is shared.
...
read more