Blog
Submitted: 4-Dec-2016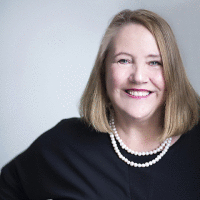 I've recently returned from a visit to the USA during which I attended the Association of Premier Nanny Agencies (APNA) conference. Those who attend this conference are running nanny agencies all over America and beyond, so collectively they provide a unique perspective on what is happening in the nanny industry in the States specifically, but with implications for all of us.
I subsequently interviewed Daryl Camarillo, who runs Stanford Park Nannies in the Silicon Valley area of California, and Kathy Webb, who runs HomeWork Solutions, a nanny payroll and tax compliance business on the other side of the country in Virginia. I wanted to get their views on where the nanny industry is heading. Perhaps unsurprisingly, they describe issues that have many similarities to what is happening in Australia.
...
read more
Submitted: 2-Dec-2016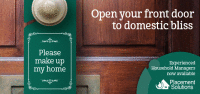 Have you only ever heard of Cleaners and Housekeepers and wondering what differentiates a Household Manager to these services? Let us explain this for you.
...
read more
Submitted: 21-Nov-2016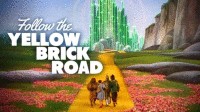 Follow your dreams. Chase your passion. Live life to the fullest. What are you waiting for? Follow the yellow brick road into your dream career TODAY!
...
read more
Submitted: 13-Nov-2016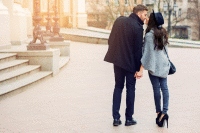 Let me ask you this – when was the last time you had dinner and a movie? With your partner; a friend, your sister?
...
read more
Submitted: 7-Nov-2016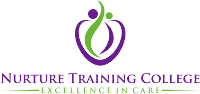 For today's new parent, there is an overwhelming volume of advice on offer, much of which changes almost week to week. Sadly this often creates confusion and even anxiety, making new parenthood much harder than it should be. For this reason alone I was very inspired by Tonya Sakowicz when I first met her, and I was keen to introduce her newborn care program to our Nurture Training College at the earliest opportunity.
...
read more
Submitted: 1-Nov-2016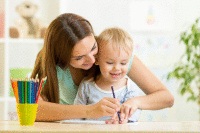 As important as the face-to-face interview is, your recruitment process begins a lot earlier. And while there are lots of articles out there that focus on your resume, a crucial part of the process is the first call from your potential future employer.
The recruiter is not just making a phone call to book you in for an interview, they are pre-screening you to see how you present yourself over the phone, and whether your answers are applicable and valid for the advertised position. This is your opportunity to make a positive first impression.
...
read more
Submitted: 24-Oct-2016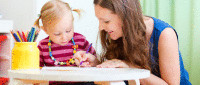 At Placement Solutions we only employ qualified, experienced nannies so you know your children are in expert hands. Our aim is to make sure that all children we care for are safe, happy and healthy. You children are so precious – we understand that – so we take the greatest of care when you put your trust in us. Placement Solutions nannies have a minimum of 3 years experience, have a formal qualification (or are working towards one), they have undergone "Speak Up" training so your child is protected, and of course they all have current Working with Children & Police Checks. In addition, all our nannies have current Level 2 First Aid certificates.
...
read more
Submitted: 19-Oct-2016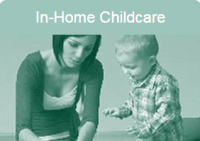 We all know how crazy the lead up to Christmas can be. There are lists and preparations to make, shopping to do, oh and don't forget the children! There are all the extra tasks to do and the children still need all the usual care and attention we normally supply – no reprieve there!
Have you ever considered some extra help? What if you could leave the kids with an expert child carer while you got on with all the extras?
...
read more
Submitted: 25-Sep-2016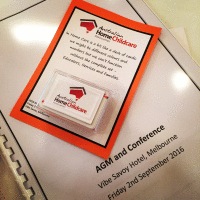 The Australian Home Care Association's (AHCA) annual conference and AGM, with educators, and representatives from in-home child care services travelling from around Australia to attend, was held in Melbourne on Friday the 2nd of September. The attendees had the opportunity of listening to keynote speakers from a range of areas related to the in-home child care sector.
...
read more
Submitted: 18-Sep-2016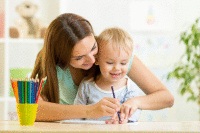 After the thorough screening process within our recruitment department you might go for another interview with our families for them to choose the best match for their family.
Such an interview usually takes place in the family's homes and can be quite scary.
How do you succeed in one of those interviews?
We suggest you use a PEACE approach to your interviews.
...
read more