Blog
Submitted by: placementsol - 22-Aug-2016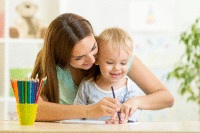 Your career is in Your hands… Professional Development experience could be what makes you more attractive to a potential employer or client, as it could give you that edge within a recruitment process.
No matter what career path we choose, what is it that makes a professional stand apart from others in the field?
...
read more
Submitted by: placementsol - 3-Nov-2015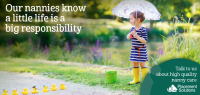 With spring upon us and the sun shining there is no better time to get the kids outside and play in the sunshine. Of course it is important to remember to Slip on a shirt, Slop on the 30+ sunscreen, Slap on a hat, but once that is done get outside and enjoy playing with the kids.
Whether you are a mum, dad, nana, grandpa or the nanny, children love to play outdoors with you and other children, however coming up with new games to play each time can be difficult. We've listed 10 of our favourite games to play that will be fun for the big and little kids!
...
read more