Blog
Submitted by: placementsol - 19-Feb-2017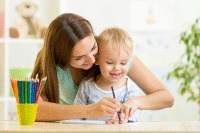 In a time where we are often online 24/7 with several platforms to get news, communicate with friends and colleagues and to share information, the question of our online presentation is almost as important as our actual real presence.
...
read more
Submitted by: placementsol - 4-Dec-2016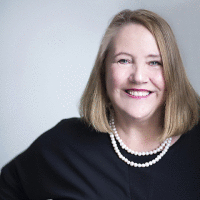 I've recently returned from a visit to the USA during which I attended the Association of Premier Nanny Agencies (APNA) conference. Those who attend this conference are running nanny agencies all over America and beyond, so collectively they provide a unique perspective on what is happening in the nanny industry in the States specifically, but with implications for all of us.
I subsequently interviewed Daryl Camarillo, who runs Stanford Park Nannies in the Silicon Valley area of California, and Kathy Webb, who runs HomeWork Solutions, a nanny payroll and tax compliance business on the other side of the country in Virginia. I wanted to get their views on where the nanny industry is heading. Perhaps unsurprisingly, they describe issues that have many similarities to what is happening in Australia.
...
read more
Submitted by: placementsol - 1-Nov-2016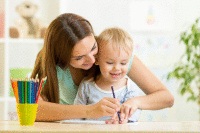 As important as the face-to-face interview is, your recruitment process begins a lot earlier. And while there are lots of articles out there that focus on your resume, a crucial part of the process is the first call from your potential future employer.
The recruiter is not just making a phone call to book you in for an interview, they are pre-screening you to see how you present yourself over the phone, and whether your answers are applicable and valid for the advertised position. This is your opportunity to make a positive first impression.
...
read more
Submitted by: placementsol - 8-Feb-2016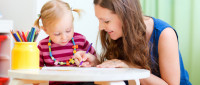 With the introduction of the Nanny Pilot Program by the Federal Government, Placement Solutions has recently been appointed as the sole provider for regional Victoria. The amount of recruitment we need to do has suddenly multiplied and poses new challenges. The very short-roll out period means we need to develop strategies quickly to ensure we manage this change and growth well.
...
read more
Submitted by: placementsol - 25-Jan-2016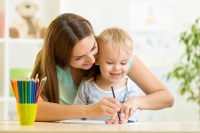 Exciting changes have happened lately for Placement Solutions and especially in the Recruitment Department. With our agency being chosen as the sole provider in regional Victoria for nannies as part of the Nanny Pilot Program, the opportunities for working with us just got bigger! We are now recruiting not only in metropolitan Melbourne but all through Victoria.
...
read more
Submitted by: placementsol - 4-Jan-2016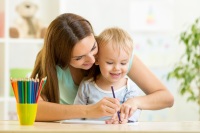 So you have finally taken the plunge and decided to return to the workforce after having children or maybe you're sick of the same old job and need a change. One of the many things that you need to think about when applying for a new job is your references. You may be able to talk your way through a great phone interview, or even a fantastic face to face interview however; you need reliable and trustworthy references to back you up. Promoting yourself will only get you so far, it's your references that can easily make or break you when it comes to getting that great job. Therefore, choosing the right people to be your reference can be a critical part of your application process.
...
read more
Submitted by: placementsol - 18-Dec-2015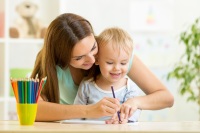 So you've got your dream job and prior to starting you must complete an induction. It's important at this time not to relax and think that what happens from here doesn't matter. Just because you got through the phone interview, face to face interview and reference checking doesn't mean that you can reduce your level of dedication. The induction is a time where potentially you are meeting other employees or Supervisors and Managers. Providing them with a good impression is just as important as leaving a good impression on the recruitment consultants or hiring Manager, as these are the people that you will have the most interaction with and in some cases the people that will recommend you for jobs, provide you with feedback or even do your performance review. Therefore, it's always best to maintain the same professional approach that you had at interview stage right through your entire career and all job related interactions.
...
read more
Submitted by: placementsol - 26-Nov-2015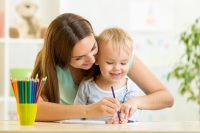 One of the questions we get most often is "What does it take to become a Placement Solutions nanny?"
Without putting too fine a point on it, we believe our nannies are some of the highest quality, most professional in-home carers you will find in Melbourne.
...
read more
Submitted by: placementsol - 29-Oct-2015
With the Nanny pilot scheme on the horizon and nannies receiving new attention we thought it is a good time to bring back to mind a fundamental truth in the in-home childcare sector. You are a professional, be treated as one. This means you should be legally employed.
...
read more