Blog
Submitted by: placementsol - 14-Feb-2016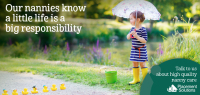 Did you know there is help out there for families going through crisis whether it is financial or medical? We are especially experienced in helping such families. Some people may receive funding offered by the government. Those families approved are allowed to access full child care funding to help them through a time of crisis.
...
read more
Submitted by: placementsol - 4-Jan-2016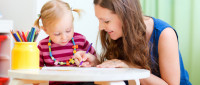 Not all parents can afford to go away for school holidays or maybe one parent can have time off from work but the other can't. Travelling with children can be difficult enough let alone trying to travel with the children without your partner. This being said you don't have to leave the kids feeling bored over the school holidays and that last thing you want is nagging children.

So if school holidays are spent at home then devise a list of activities that you can do with the children, this way you have a plan and the children will have something to look forward to, especially on the down days when they is no activity planned. You can't have an activity every day, money doesn't grow on trees.

To help you out we have developed a list of great holiday activities that can be done with children from different age's groups, especially if you have a toddler or school aged children.


...
read more
Submitted by: placementsol - 3-Nov-2015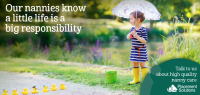 With spring upon us and the sun shining there is no better time to get the kids outside and play in the sunshine. Of course it is important to remember to Slip on a shirt, Slop on the 30+ sunscreen, Slap on a hat, but once that is done get outside and enjoy playing with the kids.
Whether you are a mum, dad, nana, grandpa or the nanny, children love to play outdoors with you and other children, however coming up with new games to play each time can be difficult. We've listed 10 of our favourite games to play that will be fun for the big and little kids!
...
read more
Submitted by: placementsol - 3-Nov-2015
Love your job and the fun that goes together with it when playing with the children, see them develop and grow?
Do they have a favourite toy? A favourite book? Naturally it is great to utilise the material provided by the parents. On the other hand bringing your own material is a great opportunity to introduce the children to something outside the box.
...
read more