Blog
Submitted by: placementsol - 12-Feb-2017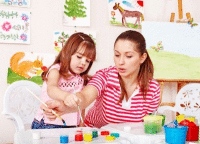 As we set about continuing to provide our clients with the best nannies available in Melbourne and Victoria, I think it's also useful to remind ourselves from time to time of what it is that actually makes a great nanny. Here's a list of the nine things I think really good nannies tend to do constantly, in no particular order:
...
read more
Submitted by: placementsol - 30-Jan-2017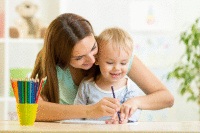 Thinking of a career change? Want to know what's involved in being a Nanny or Household Manager? Do you want to obtain a qualification in Childcare? Then come along tomorrow night, Tuesday 31st January at 6.00 p.m. Venue: Placement Solutions, Unit 20, 828 High Street, Kew East.
Placement Solutions together with Nurture Training College are offering a free career info session with experts giving you all the insights on top careers in nannying and household management and training opportunities for both of them. Receive a $99.00 voucher that can be used towards a Newborn Care Specialist course (non-transferable for March course).
...
read more
Submitted by: placementsol - 21-Nov-2016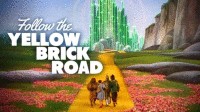 Follow your dreams. Chase your passion. Live life to the fullest. What are you waiting for? Follow the yellow brick road into your dream career TODAY!
...
read more
Submitted by: placementsol - 25-Jan-2016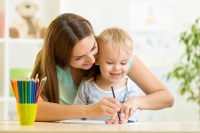 Exciting changes have happened lately for Placement Solutions and especially in the Recruitment Department. With our agency being chosen as the sole provider in regional Victoria for nannies as part of the Nanny Pilot Program, the opportunities for working with us just got bigger! We are now recruiting not only in metropolitan Melbourne but all through Victoria.
...
read more
Submitted by: marketing - 11-Sep-2015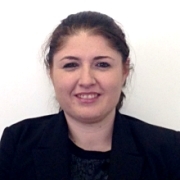 Christine Schryver joined Placement Solutions in 2015, becoming part of the recruitment department where she sources, screens and employs the best nannies and household managers for our families.
...
read more
Submitted by: marketing - 12-Mar-2015

If you want to be successful as a nanny, it's important that you are selective when choosing a placement family. Sure, you will rarely have endless choice, but by the same token it is not necessary, or wise, to take the first position that comes up.
The right decision could lead to long term work and the chance to really embed yourself as 'part of the family'. In contrast, a wrong decision could be stressful and disruptive for both you and the family you work for.
...
read more
Submitted by: marketing - 10-Mar-2015

7 Reasons to Nanny Through an Agency Rather than Going it Alone
If you were to believe the nannies portrayed in fiction, the job of the nanny is as simple as child control. A bit of well chosen discipline and everyone will happy, at least by the time the closing credits roll. Unfortunately in the real world things aren't so simple. The nanny's job can be demanding in a number of areas that go well beyond the actual job of caring for young children.
...
read more